Well, we've officially passed the halfway mark! I'm actually on 22 weeks now, and LOVING being pregnant these days!
My belly is growing, I can feel this little girl moving around quite often actually, which is completely thrilling, and even Jason has felt her on numerous occasions! I'm sooo excited about it!
We've cleaned out the upstairs room across the hall from ours (my what a task that was--I'm glad there aren't any "before" pictures, even though I thought about taking some!), and even have steam cleaned the carpet in order to start getting Little One's room ready. I've got big plans for that space--and I hope the ideas in my head translate to reality as well as I've dreamed them up! See, the carpet is blue, so we kind of feel locked into a certain color palate, but actually, I'm thinking we can make a pretty cute baby GIRL room using mostly blues! My two VERY GENEROUS co-workers have volunteered to help us paint the room, so I think we're going to go with a very neutral egg-shell, tan or beige kind of color, and mostly use color in the decor... (When house shopping I saw one too many Pepto Bismol pink or Race Car rooms, and am just not willing to do it.) So I'm thinking we'll have the blue carpet, white trim, and beige-y walls, and... here's my big decor idea... I'm thinking of buying some linen-y/natural kind of fabric (saw it on sale at the fabric store) and making our own curtains, table cloth (little filing cabinet we're going to use as a little table), and bed skirt. But I'm planning on having my friend help me draw up a big flower stencil and paint big blue flowers on the fabric! (Something like this--http://farm4.static.flickr.com/3097/2688500350_de9d48d45b.jpg--the one on the right.) When you can't find the perfect print--why not make it yourself, right? So neutral colors and neutral fabrics, but big bright flowers. (I'm attached to the idea and the project, and have an artist friend who loves it too and is going to help--so only supportive comments allowed!) :) OBVIOUSLY still an idea in progress, so we'll see what comes of it!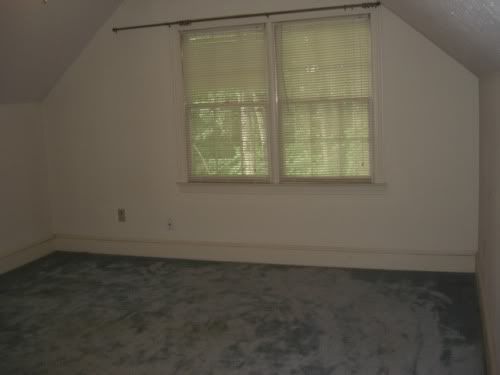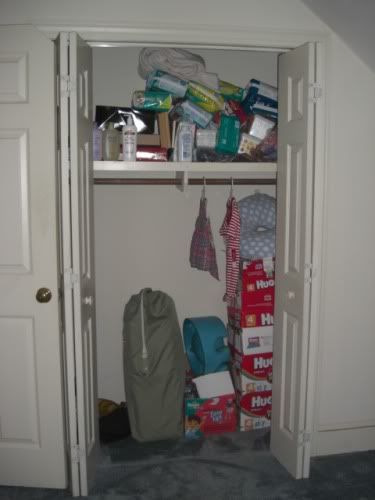 We've been having fun lately just enjoying the pregnancy and all the changes, and doing as much as we can together to enjoy these last few months that it's just me and Jason, too.
Out for pizza with James and Clark: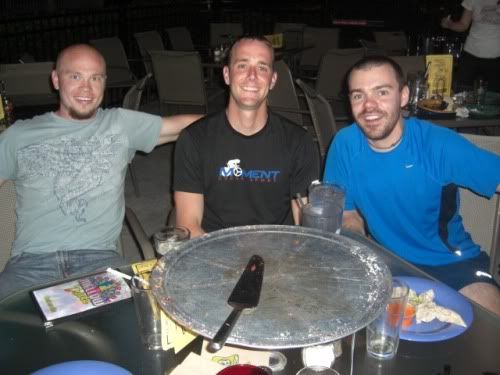 Camping and fishing: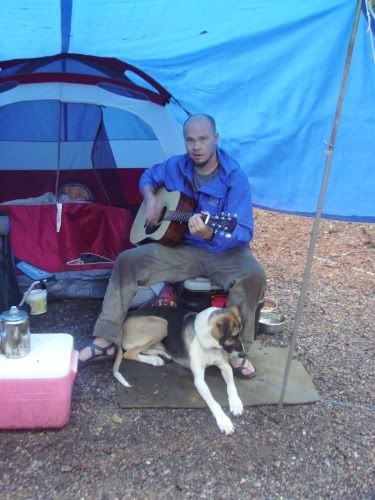 And at a friend's wedding: